Ovulation Sweater
Puloverul Ovulez
1. Choose a sweater you already have, knitted by you or someone close to you.
1. Alege un pulover pe care îl deții deja, unul împletit de tine sau de cineva apropiat ție.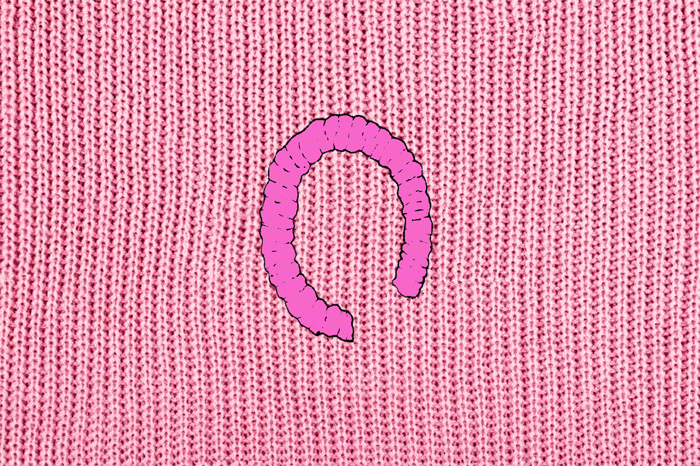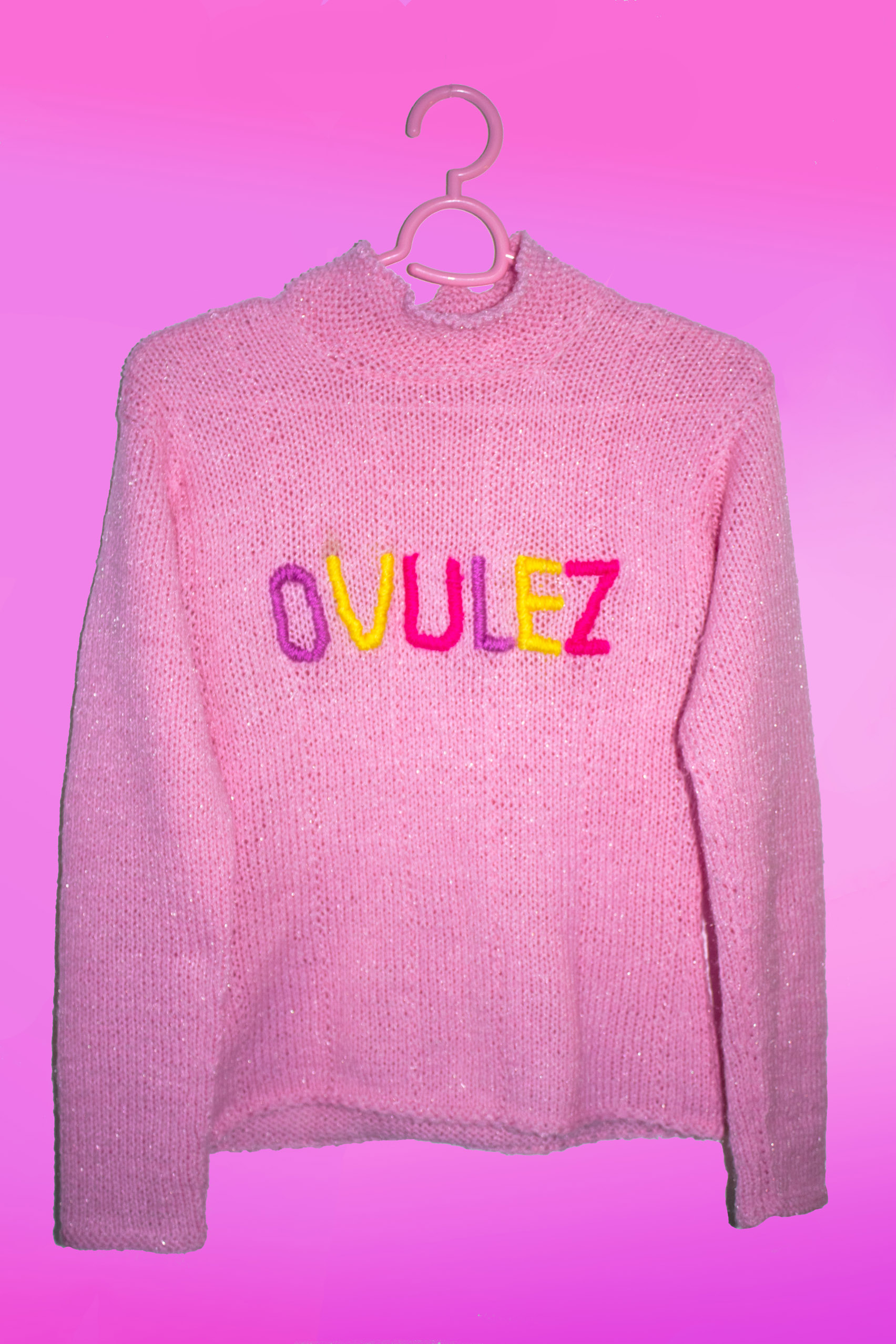 2. Visualize the upper chest and define the space needed to embroider the 6 letters, an area of about 22 x 6 cm. Embroider one letter at a time, ideally using a large needle and knitting thread.
2. Vizualizează locul superior al pieptului și delimitează spațiul necesar pentru brodarea celor 6 litere, o suprafață de aproximativ 22 x 6 cm. Brodează fiecare literă pe rând folosind, în mod ideal, un ac mare și fire pentru împletit.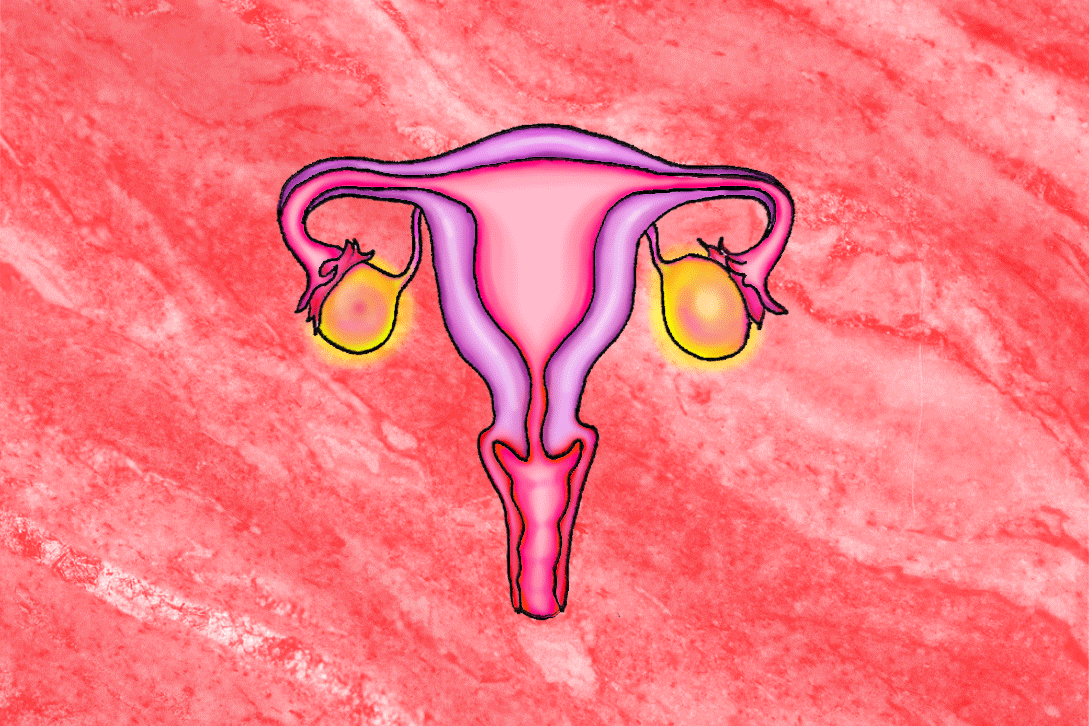 3. Optional! Calculate the total or approximate number of eggs released by the ovaries, taking into account the time of the first and last menstruation.
3. Opțional! Calculează numărul total sau aproximat al ovulelor eliberate de ovare ținând cont de momentul primei și ultimei menstruații.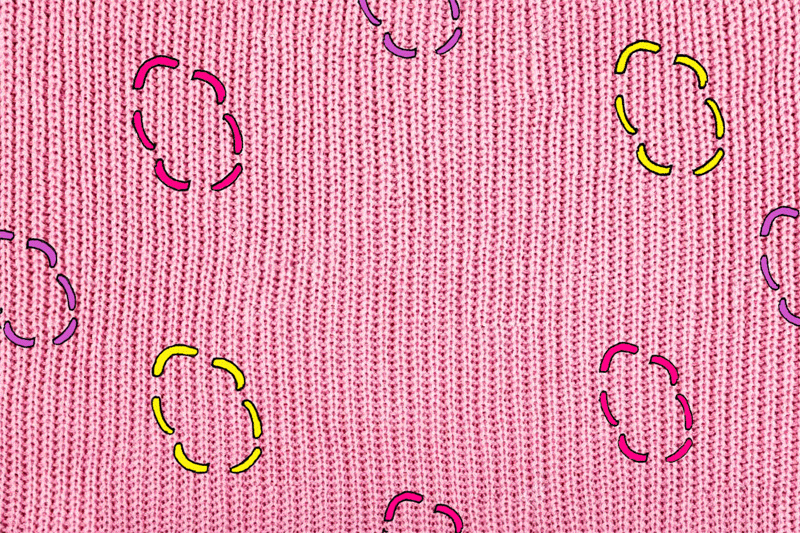 4. Optional! Embroider on the sweater one small circle for each egg released.
4. Opțional! Brodează pe pulover câte un cerculeț pentru fiecare ovul eliberat.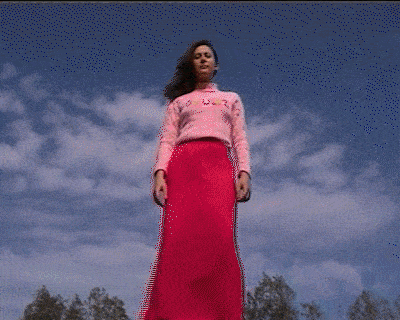 5. Wear it in public spaces.
5. Poartă puloverul în public.