[RO]


Set de instrucțiuni pentru ansamblul unui monument istoric uitat

Descoperă, analizează, reconstruiește, documentează.

· Descoperă bucățile dintr-un monument vechi.

· Recunoaște direcția lor.

· Imaginează-ți apariția și traseul ansamblului până în prezent.

· Renunță la tot ce ai observat.

· Analizează pietrele și imaginează-ți un ansamblu format din acestea.

· Poți folosi o parte din ele, le poți folosi pe toate, sau doar una.

· Nu știm nimic despre ele, despre trecutul lor. Povestea lor a dispărut de mult.

· Poate că au fost vârf de munte, iar apoi baza unui călăreț din bronz. Poate că au fost părți din adâncul unui ocean iar apoi bordura unui bazin decorativ într-o piațetă. Poate au fost înconjurate de ape și apoi ele au înconjurat apa.

· N-am căutat documente care vorbesc despre trecutul lor. Va trebui sa il creăm.

· În final, obiectul poate lua forma unui zid, un soclu, un pat, o scară sau a unui obiect abstract.


[EN]

Set of instructions for the assembly of a forgotten historical monument

Discover, analyze, reconstruct, document.

· Discover the pieces of an old monument.

· Acknowledge their direction.

· Imagine its start and the route of the ensemble so far.

· Give up everything you've noticed.

· Analyze the stones and imagine an ensemble made of them.

· You can use some of them, you can use them all, or just one.

· We know nothing about them, about their past. Their story is long gone.

· Maybe they were mountain tops, and then the base of a bronze horseman. Maybe they were parts of the depths of an ocean and then the border of a fountain in a public square. Maybe they were surrounded by water and then themselves surrounded the water.

· I did not look for documents that talk about their past. We will have to create it.

· Finally, the object can take the form of a wall, a pedestal, a bed, a ladder or an abstract object.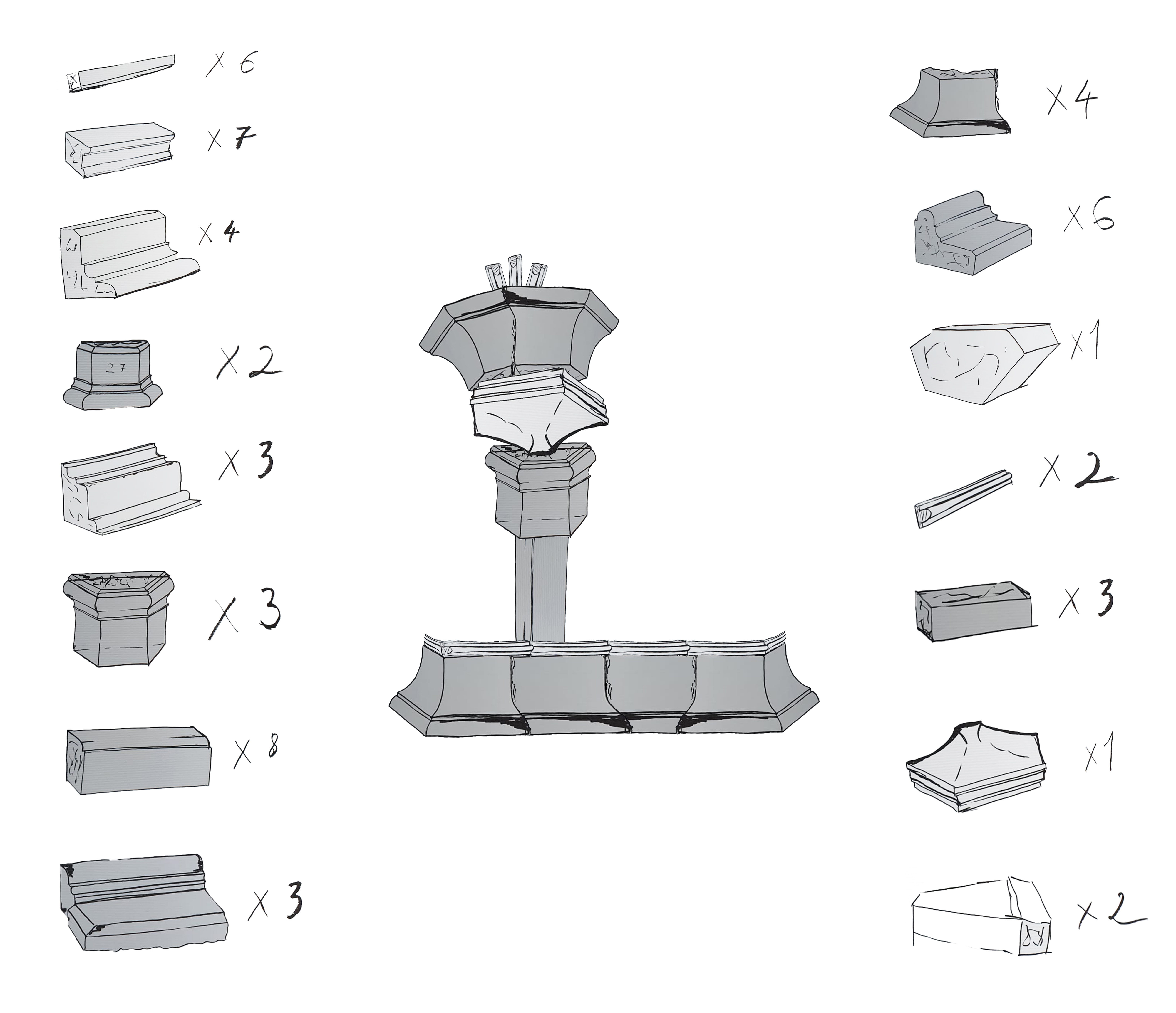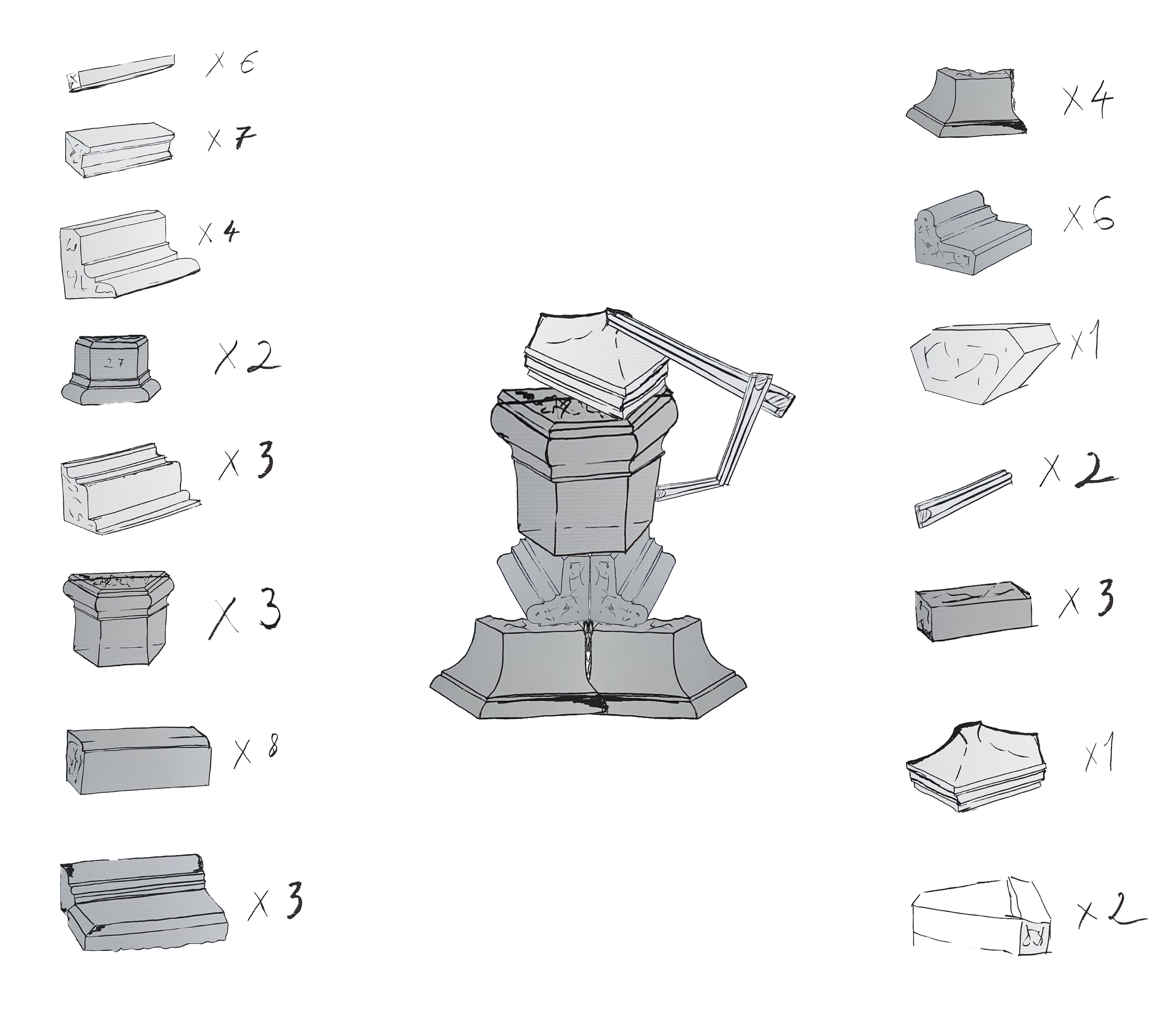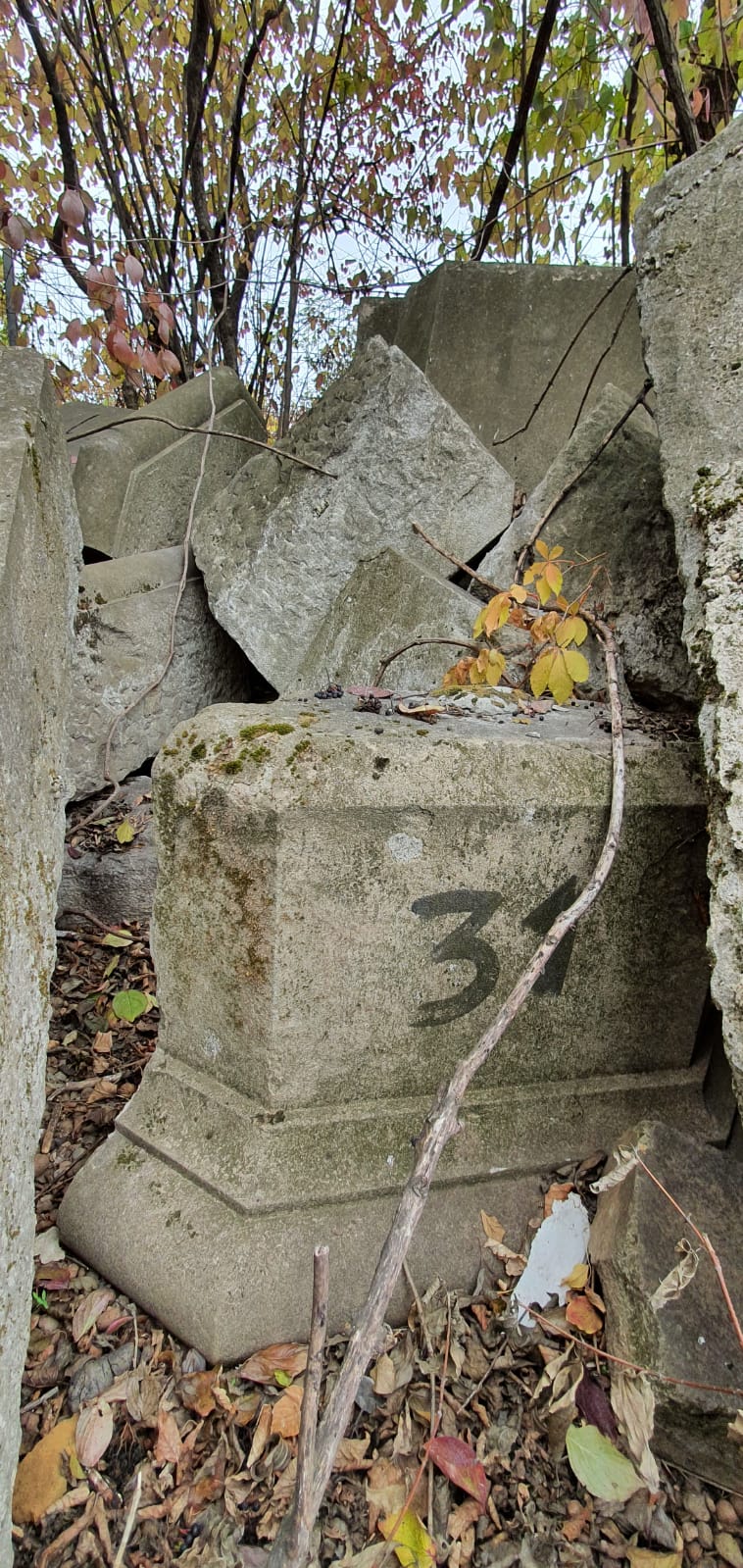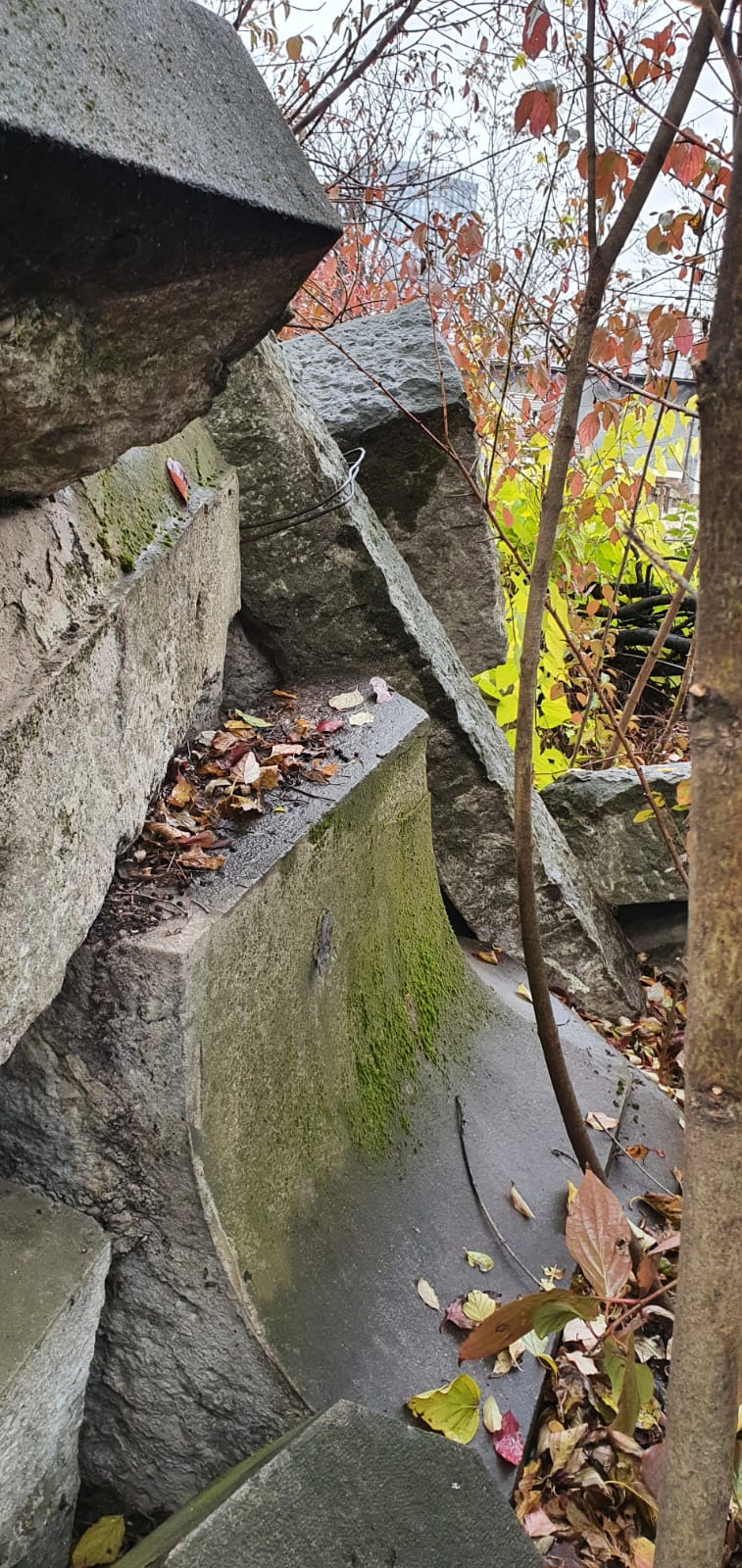 OVIDIU TOADER